Hybrid Drivers (B.A+D.D) Truely Wireless Stereo In-Ear Headphones with Premium Fabric Case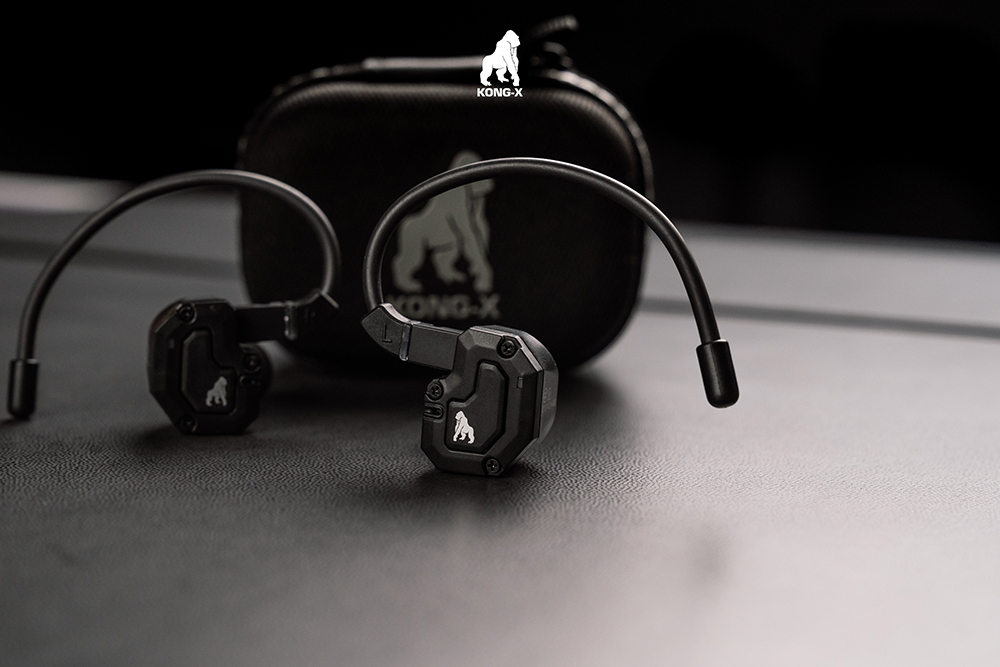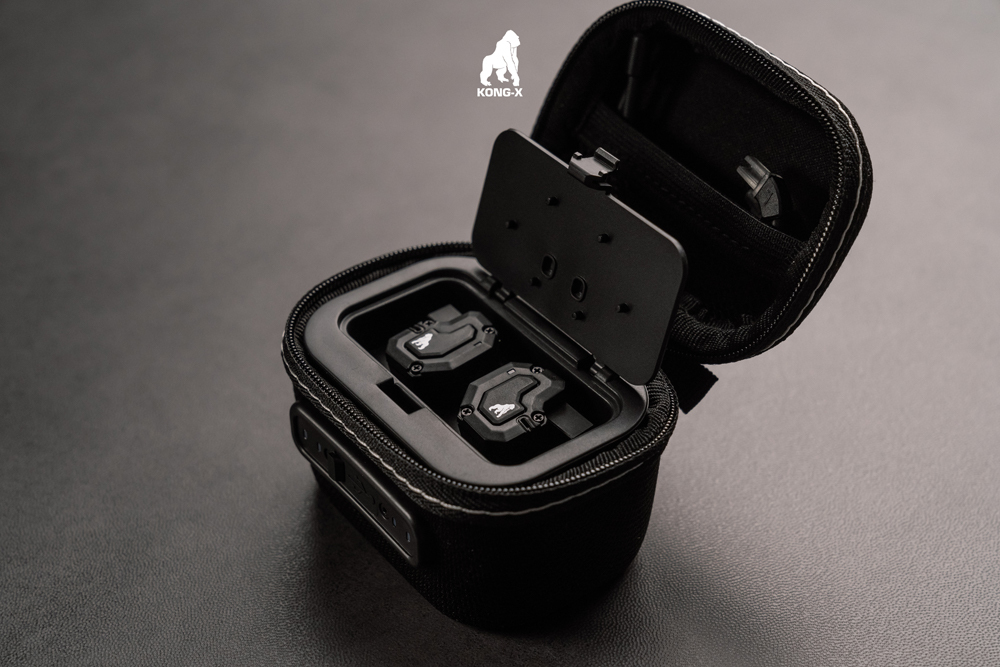 HMC-K980TWS
It was born to be great. It has an optimised hybrid system in true wireless earphones. Good sound enhanced your life every day.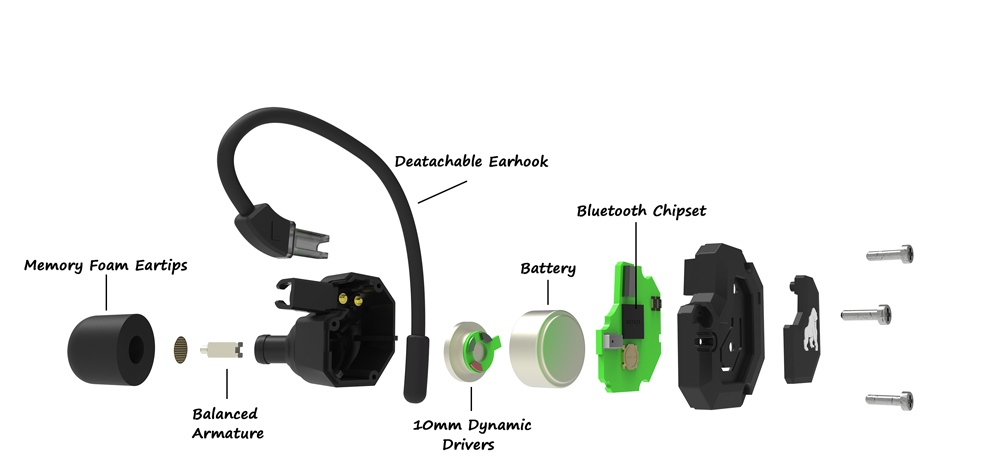 Hybrid Drivers Structure:
Original Hybrid Drivers System. Adopted Balanced Armature in true wireless earphones. Offering great sound and the perfect balance of mids and treble. Remedy the short of the dynamic drivers in the treble.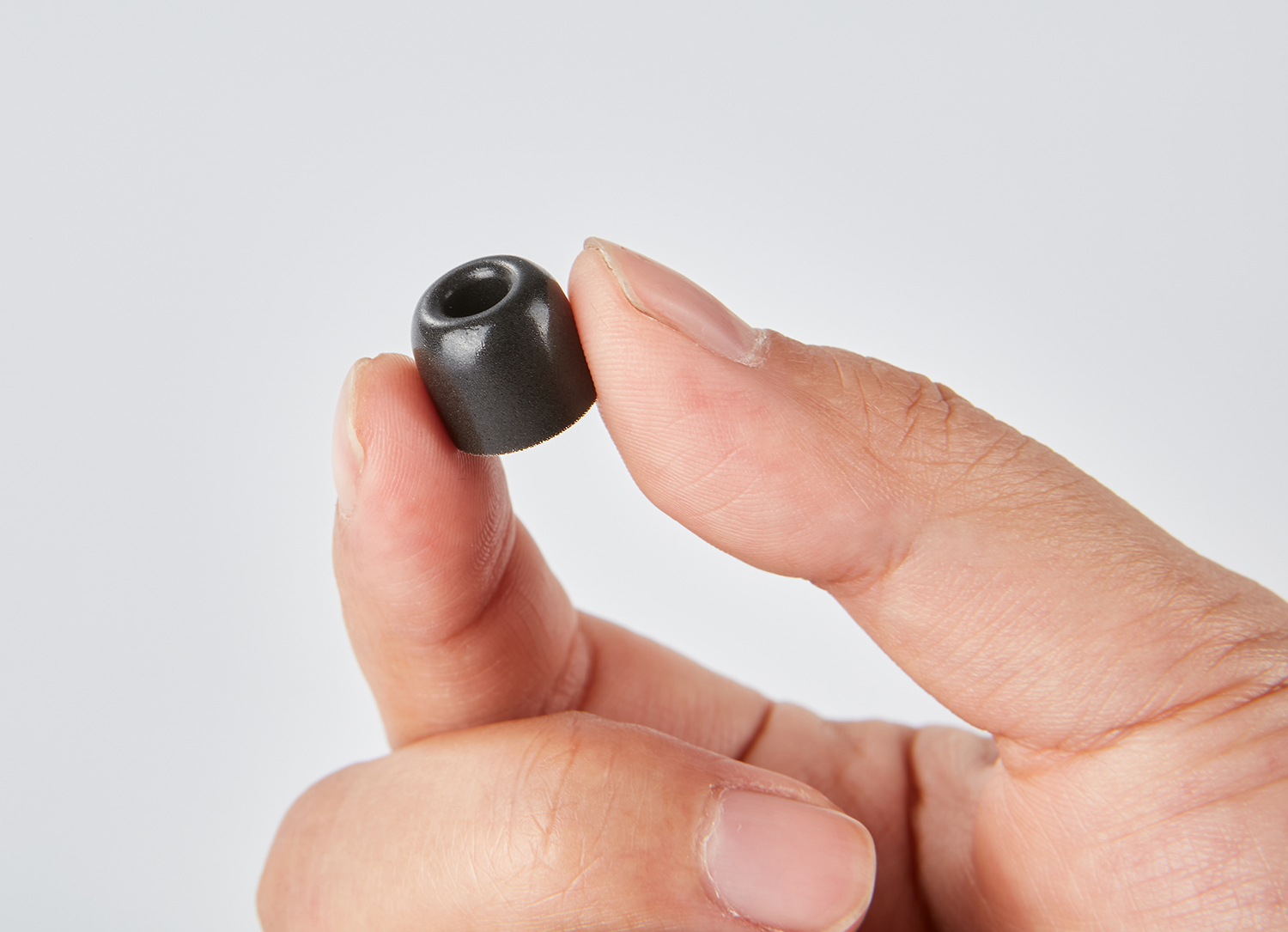 Memory Foam Eartips Attached
Memory foam ear tips can strengthen the bass sound echo in your ear canals. Meanwhile, it can isolate the noise outside effectively.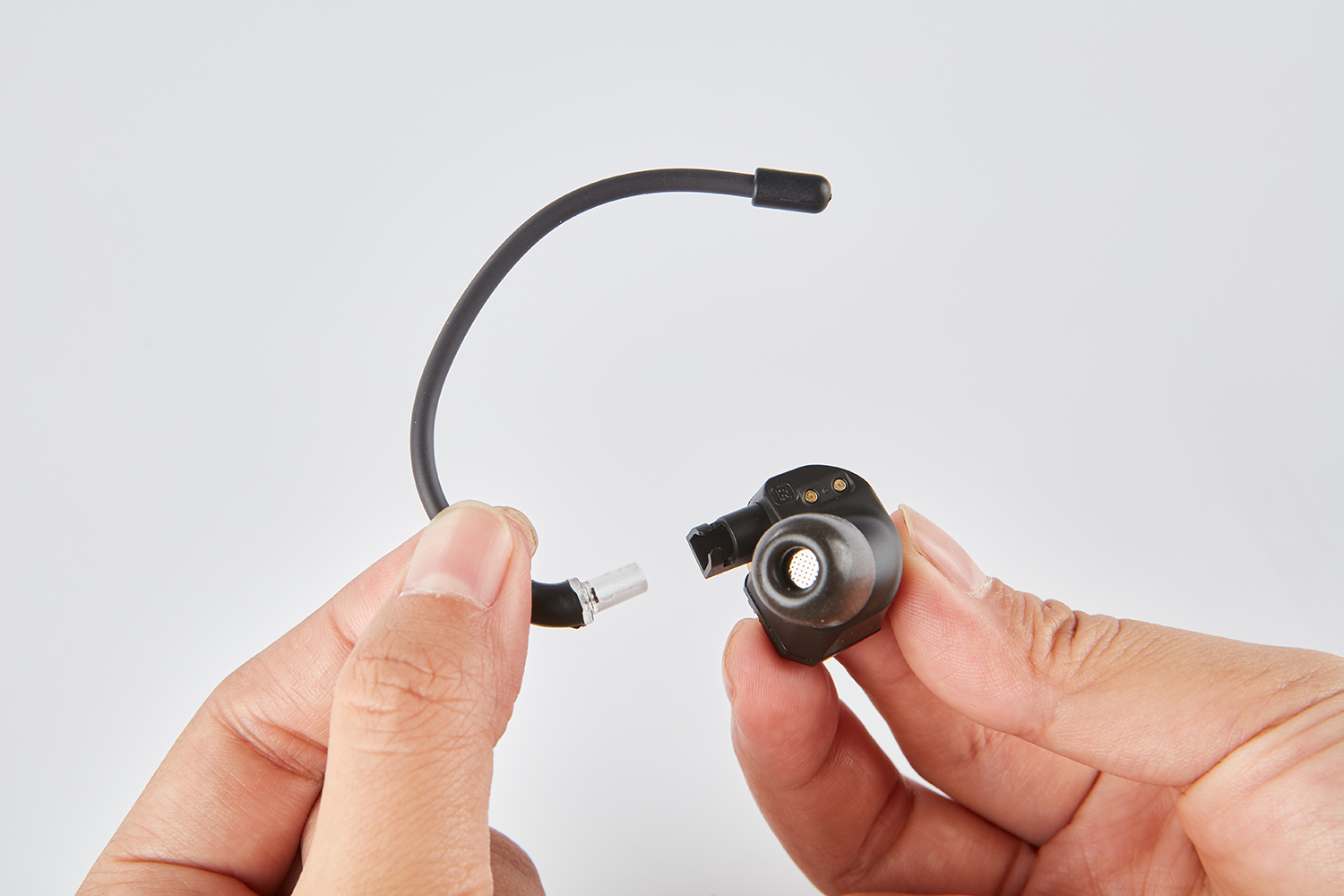 Undroppable stable detachable ear hook
A flexible ear hook can change any shape easily. It can totally fit your ear shape by adjustment. A detachable ear hook makes the earphones store in the case more easily.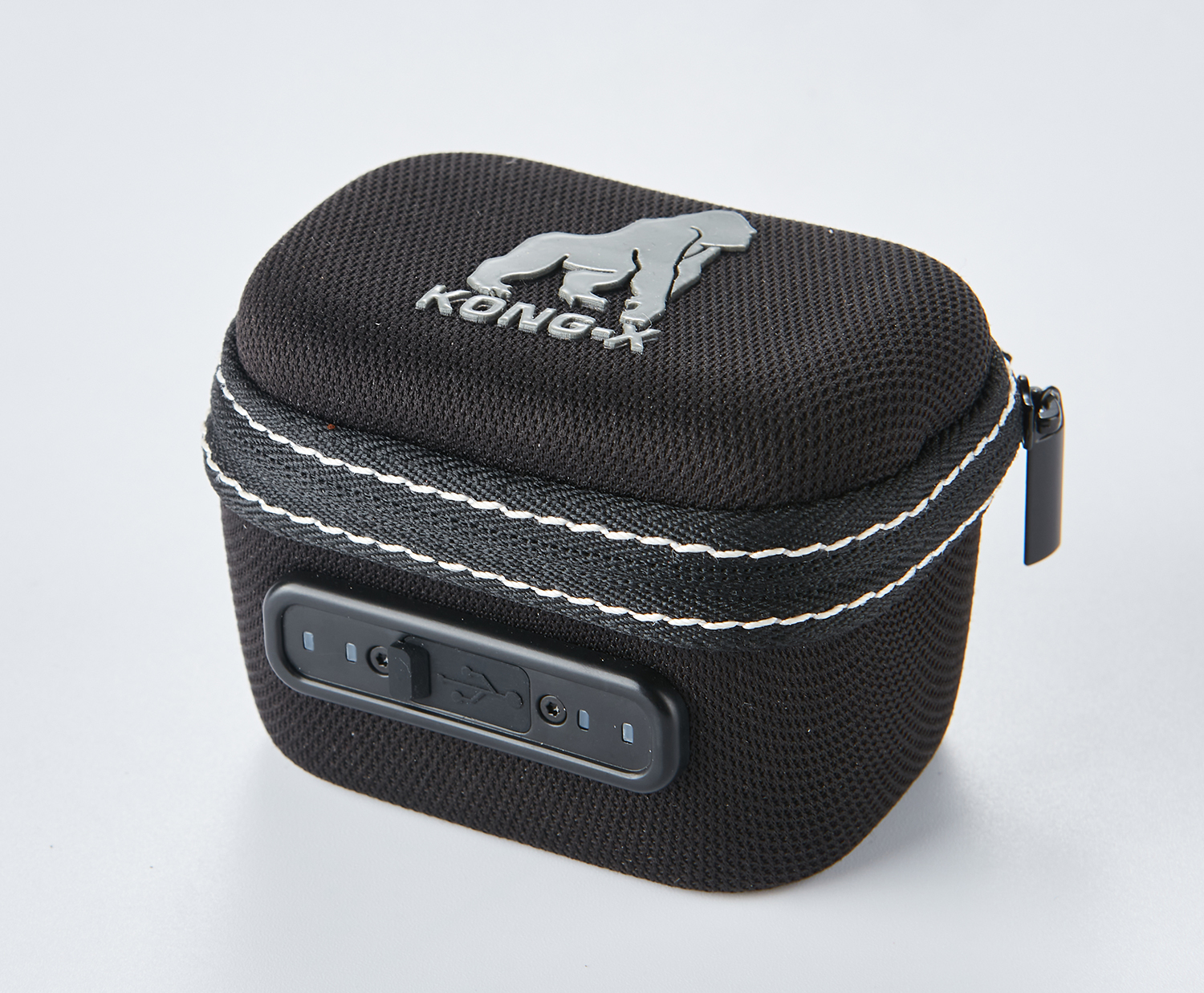 Portable, Protected with all the power you need
The compact charging case both protects your 980TWS and lets you power up on the go. Holding a further full charge, the case lets you enjoy up to 25 hours of music.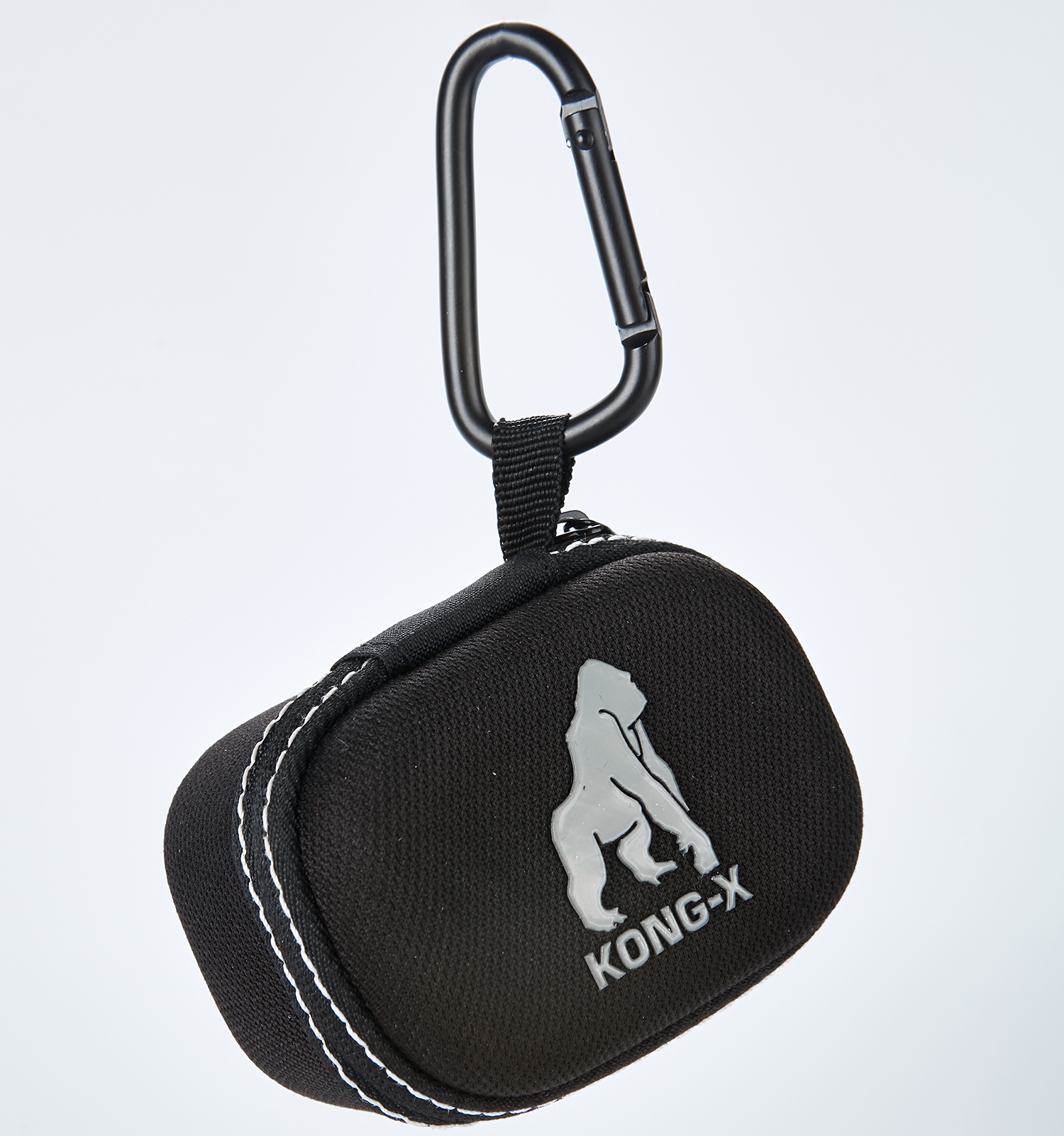 Real Hand-Free Carabiner
Not need to bring a bag or put it in your pocket anymore!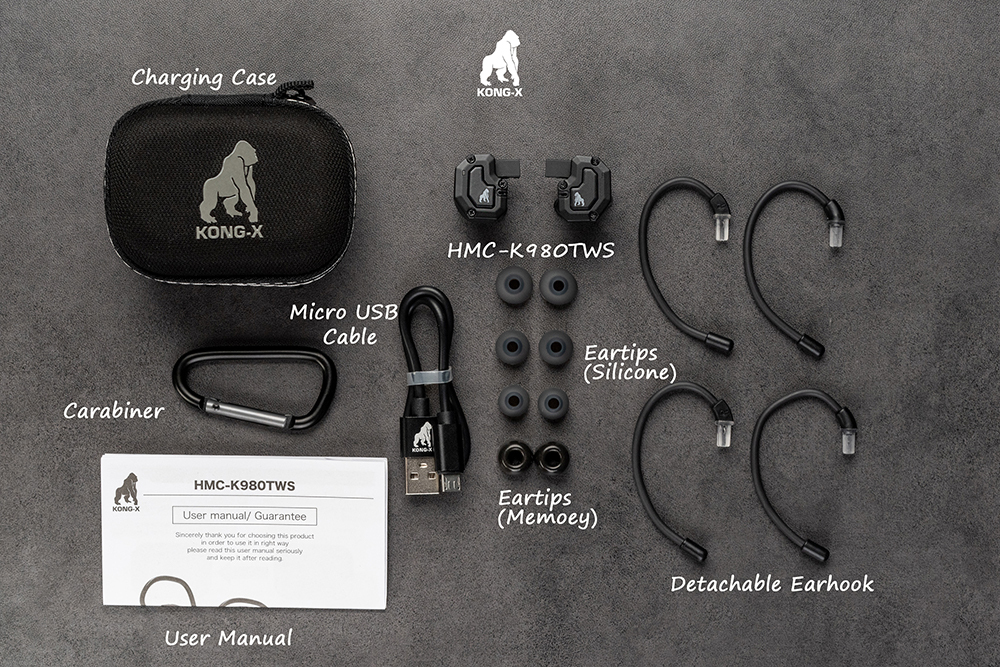 Accessory in the Package Box
HMC-K980TW Earbuds × 2 (Left & Right);
Fabric EVA Charging Case × 1;
Alternative Ear hooks × 4 (Left × 2, Right × 2);
Alternative Silicone Ear Tips × 6 (L ×2, M × 2, S × 2);
Carabiner for Charging Case × 1
Micro USB Charging Cable × 1
User Manual (Guarantee Contain)× 1
Click Here Download HMC-K980TWS User Manual (JP)
Click Here Download HMC-K980TWS User Manual (EG)
Q&A
1. What is Hybrid Model?
Hybrid Model Drivers technology is usually found in Wired Earphones.
Because the dynamic driver is weak in treble while the balanced Armature (B.A) is weak in the bass.
Lots of Earphones will have several drivers ( B.A + Dynamic) for more high-quality sounds.
Especially for Hi-Fi Fans.
But in TWS, considering the limited space and chipset, it is quite hard to realize.
Most of the TWS products only have one dynamic driver on each side.
That means whatever the bass or treble, there is only one driver to process the audio signal.
Compared with general TWS products, the HMC-K980TWS is a hybrid model which has two driver units in each earphone.
One is the 10mm Titanium film dynamic driver. Another one is the single balanced armature.
Thus, dynamic drivers and B. A can complement each other's weaknesses to perform Hi-Fi Level Sound.
This is the original design of KONG-X Earphones.
2. Wearing Suggestion
Before wearing, please make sure has enough power to work.
Due to the auto-pairing function, the HMC-K980TWS will power on and turn into searching devices after you open the covers. The earphones' light will flash quickly.
Thus, please search "the HMC-K980TWS " on your device, and connect it directly. After connecting successfully, the light will flash slowly.
If you use memory foam, please press the memory foam before putting in your ears. It will maximum fix your ears and provide deep bass.
3. Warrant:
We will provide one year repair-free for your kindly purchase. Please finish the sheet in the user manual. And contact us: info@kingkong88.com
Tags: hmc-k980tws hybrid earbuds, hmc-k980tws Bluetooth earphones, kong-x hybrid tws earbuds, kong-x hybrid tws earbuds, hybrid tws earbuds wholesale
If you want to know more products, we have: hmc-k158tw true wireless Bluetooth earphone , kong-x kx-188tw Bluetooth earphone , kong-x venus high performance headphones
Wear Way:

In Ear
Driver:

Ø10mmTitanium Film Dynamic Drivers + A Balanced Armature
Frequency Response:

20Hz - 20,000Hz
Sensitivity:

93dB±3d
Impedance:

26 Ohms
Communication System:

Bluetooth version v5.0
Bluetooth Protocol:

HFP, HSP, A2DP, AVRCP
Supported Decoder:

apt-X audio,AAC,SBC
Frequency Range:

2.4GHz (2.402~2.48GHz)
Wireless transmission frequency:

20〜20000Hz
CommunicationDistance:

10m(Under testing circumstance of being out of obstacles)
Ear phones Maximum continuous play time:

about 5H
Charging box Maximum continuous play time:

about 25H

Your cart is currently empty.